TOPIC contributes to development of DRW's next-generation SAMBA platform Wednesday 24 August 2022
We are proud to contribute with our projects team to the development of the third-generation SAMBA point-of-care diagnostic platform – a ground-breaking medical device innovated by Diagnostics for the Real World (DRW). The high-performance, out-of-laboratory SAMBA platforms deliver multiplex point-of-care molecular testing for infectious diseases, delivering rapid and highly accurate results.
From preventing pregnant women from passing HIV infections to their babies in the developing world to enabling rapid, accurate COVID-19 testing, the robust and simple to use SAMBA systems have transformed our ability to rapidly diagnose, treat and prevent serious infectious diseases around the world. Since launch, the SAMBA I and fully-automated "sample in, result out" SAMBA II platforms have been used to screen tens of thousands of people for HIV throughout Africa and test over 2.5 million people for COVID-19 across the UK's National Health Service (NHS). SAMBA II is currently one of the primary rapid testing platforms for COVID-19 in around 100 hospitals, including over 80 per cent of all major accident and emergency departments in England.
Now, in collaboration with DRW, we will be working on the development of the next-generation SAMBA platform. This newest system will provide the foundation for ubiquitous near-patient testing for infectious diseases for populations everywhere – providing highly accurate detection spanning deadly respiratory viruses to sexually transmitted diseases. TOPIC will be applying our hardware and software solutions to make the next version of the SAMBA system even more versatile, high-performing and faster.
"TOPIC is a valued software and embedded electronics partner, providing expert project support and technology capabilities to DRW. TOPIC's state-of-the-art facilities, plus the energy and commitment of its team, are making a vital contribution to the delivery of our breakthrough next-generation SAMBA platform."
Dr Helen Lee, Chairman and CEO, Diagnostics for the Real World
"We are very excited about this new collaboration with DRW. As their hardware and software partner we are committed to making the development of the next-generation SAMBA point of care device a success. By adding our expertise we can contribute to making the world a little better, healthier and smarter."
Rieny Rijnen, Founder & CEO, TOPIC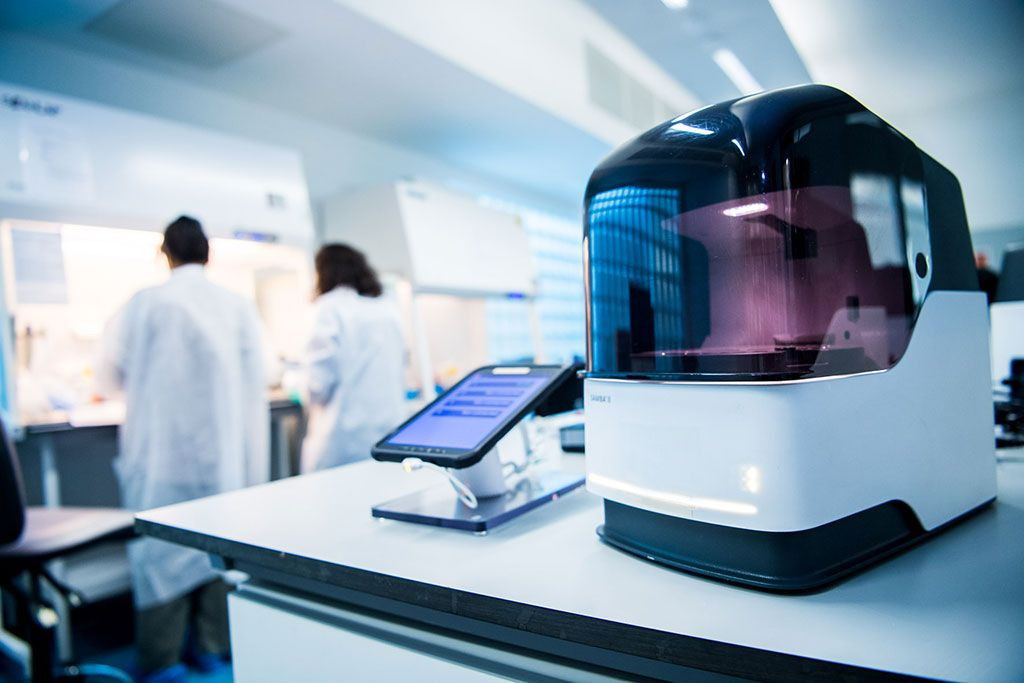 For more information on DRW and the SAMBA platform visit: https://drw-ltd.com/
Making the world better, healthier and smarter: we are your partner in technology.