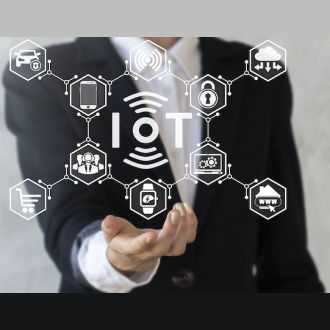 IoT connected sensors
Low-power consumption and wireless data acquisition are key features of many products. TOPIC offers a customizable platform concept around a 32-bit microcontroller architecture to create custom built sensor technologies. The platform includes scalable processing performance combined with both wired and wireless communication connectivity.
Low-power, battery operated, highly portable

Wired and wireless connectivity

Scalable performance and processing power
Key features
Extensive connectivity: BlueTooth, WiFi, Ethernet, USB, Zigbee and cellular
Bio-medical signal acquisition (EMG, ECG, EEG)
Motion sensors (accelerometers, gyroscopes, magnetic field)
Positional sensors (GPS, TDOA and RSSI UWB/BlueTooth based indoor localization)
Environmental sensors (humidity, temperature, pressure)
Optimized for both disposable and rechargeable battery applications
FreeRTOS based real-time operating system
Support for massive data storage and miscellaneous communication stacks
Interesting? Ask for more information
Product description
The IoT connected sensors platform is a collection of proven functionalities, facilitating rapid development and a short time-to-market. Due to the concept design you can immediately start developing your sensor application by simply customizing reusable components, drivers and qualification procedures. The concept design is validated in different designs, including medical applications. The integration of design items in a technical construction dossier or an MDR is therefore relatively simple.
The sensor architecture is built around a low-power Arm Cortex M0/M3/M4 micro controller. It implements a signal processing pipeline consisting of data acquisition, signal processing, data storage/logging and connected data offloading. Along with the low-power management and rechargeable battery support, this makes the platform ideal for use in medical, industrial, agricultural and consumer applications. The connections to cloud-based services and machine-learning algorithms give you state-of-the-art distributed system capabilities.
Downloads & Datasheets
06-productpagina-iot-connected-sensors-datasheet.pdf
Tell us your needs and receive information